Ania K is an inspirational life changer and a creative coach who believes a change takes only a second to create, all you have to do is to be ready to accept it.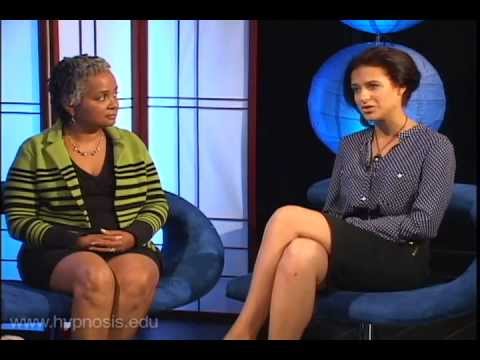 Biography
Ania comes from a family of doctors and scientists, where she's inherited a deep curiosity for why we are the way we are.
At the age of 15 she turned to spiritual studies and energy healing, at 16 she discovered the world of human psychology and behavioral science, and at the age of 18 she set out on a journey to the United States in search of her own spiritual path, leaving behind everything near and dear to her. Since 2004 Ania has been learning, teaching and perfecting her skills and knowledge by extensive continuous education and strong long term results with her clients.
Ania is a Certified Clinical Hypnotherapist with a diploma in Clinical Hypnotherapy and certifications held in NLP with the Border of Integrative Psychology, Smoking Cessation in One Session, certification with Kona University & Empowerment Group, hypnosis for success in business, overcoming psychological obstacles in sales process and achieving the desired progress. Additional certifications in Handwriting Analysis, behavioral counseling, life coaching, communication. Vast experience in guided visualization, meditation, emotional freedom release therapy and energy work.
Currently specializing in: Hypnotherapy, Life Coaching, Workshops and Seminars for personal growth and self improvement
For more details send your message here or call 1(877) 247.7499, ext. 1
Educational Background:
Certified Clinical Hypnotherapist – trained to work with all types of clinical hypnosis.
Majorly Specializing in: Smoking Cessation in one session, Hypnosis for Business & Sales
Certified in Handwriting Analysis – American Hypnosis Association
Personal one-on-one sessions or in Groups.
NLP Patterns & Strategies
Anchoring
Changing Submodalities
Change of History
Change of Beliefs
Time Line Therapy
Strategies for creativity & success in Business, Sales & Negotiations
Strategies for overcoming Fear & Phobias
Strategies for overcoming Jealousy
NLP communication models
NLP Language Patterns & re-frames
NLP basics, VAKOG, eye cues & sensory acuity
NLP and Self Hypnosis
NLP for leadership & goal achievement in career
NLP and Psychotherapy, Depression & Physical Disorders and much more.
Ania's graduated from Hypnosis Motivational Institute, first Nationally Accredited college of hypnotherapy worldwide, where she studied all types of traditional and clinical hypnosis and the cognitive aspects of the therapy. Today, Ania is a member of American Hypnosis Association, the Hypnotherapist Union, Association of Integrative Psychology and a proud founder of AKH Coaching Group.
"Ideally, I imagine that …if only  I could help every person on this Planet to uncover their true potential, my job would have been done. Because, I truly believe that Everyone on Earth deserves to be happy and have what they want in life. Most people just don't know that they can and that they Deserve… They are not aware of it. Life is too short to have low standards. You've already progressed and succeeded into becoming who you are today, haven't you? Now, imagine you could wipe the limits off…" – Ania K.
Additional sources:
YELP reviews & testimonials here
http://akhypnosis.blogspot.com/
Follow on Twitter.com/AniaKoval
To QUIT SMOKING IN 60 MINUTES click here.